Translate VicFirth.com!
Contest Winner!
Joe Russomano's Game-Changing Moment
Fans of Vic have submitted thousands of "Game-Changing Moments" to us on Facebook in celebration of Vic's 50th anniversary. We're pleased to announce that Joe Russomano is our grand prize winner in the Game-Changing Moments contest! Watch this video interview with Joe to hear his story!
See more fan-submitted stories here
News and Articles
product spotlight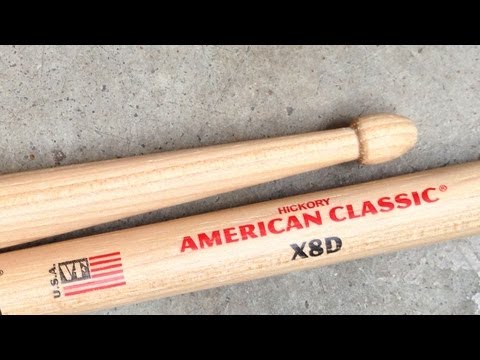 American Classic® Extreme
"Extreme" drumsticks feature extra length for additional reach and leverage over their non-extreme counterparts.
factory tour
Fate, Luck or Hard Work?
The passion behind The Perfect Pair™ Vic explains how and why he started making drumsticks in the early 1960's.
Visit vicfirth.com/tour to take the whole factory tour now!