Translate VicFirth.com!
Contest Winner!
Joe Russomano's Game-Changing Moment
Fans of Vic have submitted thousands of "Game-Changing Moments" to us on Facebook in celebration of Vic's 50th anniversary. We're pleased to announce that Joe Russomano is our grand prize winner in the Game-Changing Moments contest! Watch this video interview with Joe to hear his story!
See more fan-submitted stories here
News and Articles
product spotlight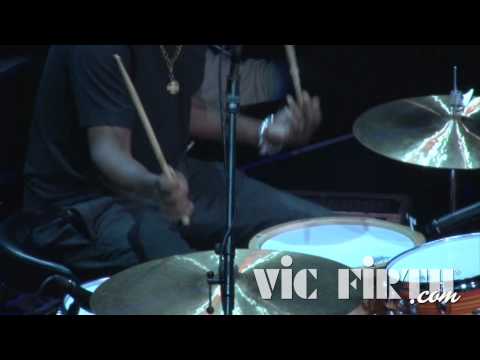 Steve Jordan Signature Stick
Steve's Signature stick is light and long for great touch and sound around the drums and cymbals. In hickory.
factory tour
Step 1: Green Boards
We start with "green" boards -- undried wood cut from a live tree. Russ Miller performs.
Visit vicfirth.com/tour to take the whole factory tour now!